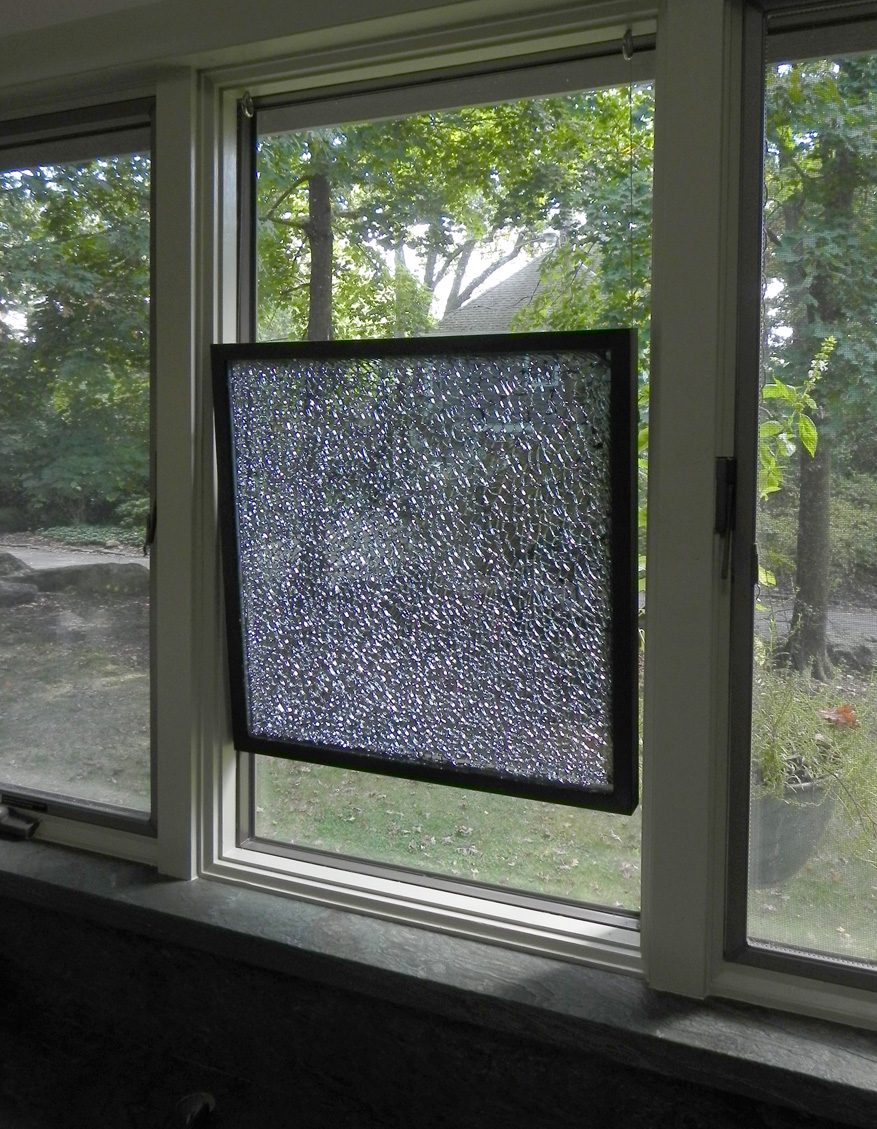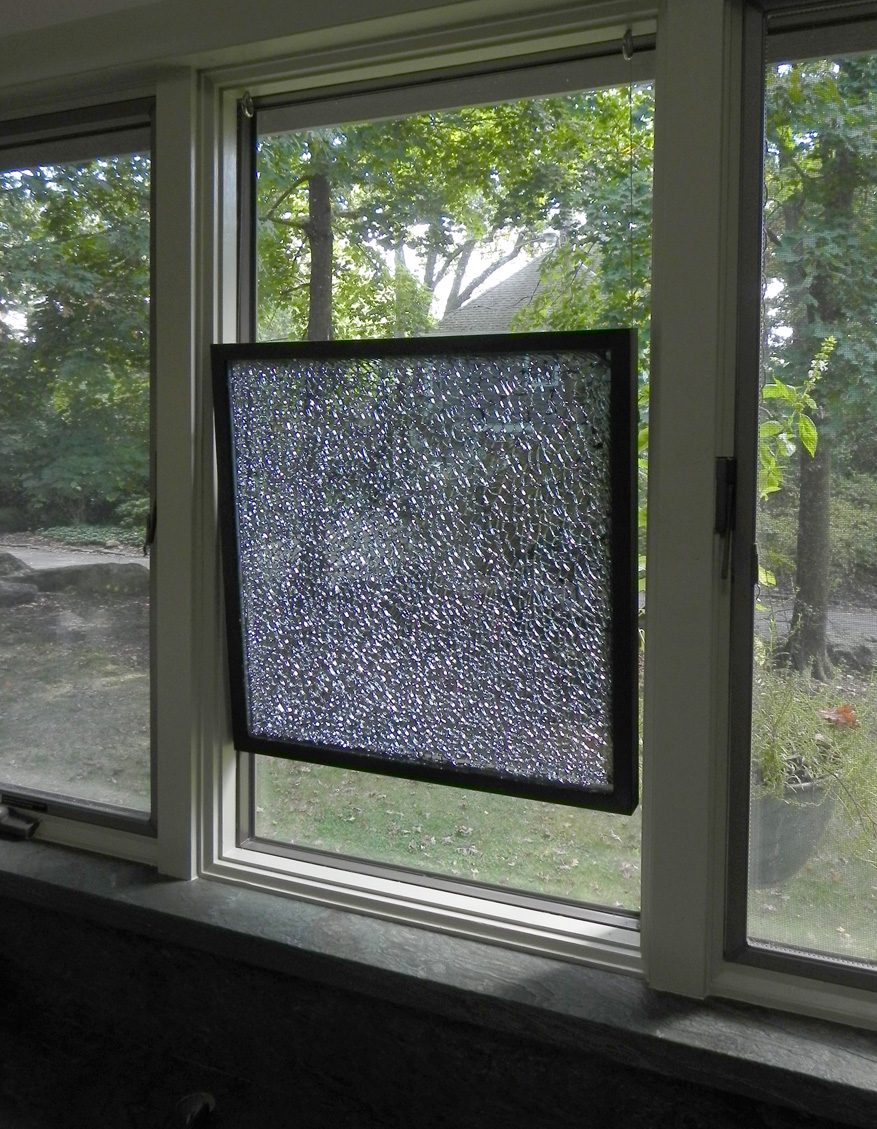 RITUAL SCULPTURE
An innovative reimagining of the Jewish glass-breaking tradition for any wedding.
A tri-layer, sheet glass "sandwich" arrives unbroken. During the ceremony, the center layer is shattered but remains sealed between the two outer panes. The resulting object is a permanent and unique material expression of this special moment.
When hung in a window, the complex web of cracks reflect shifting daylight, and the glittering effect is jewel-like from every angle.
The framed, 18"x18" panel (18 is lucky number "chai"), comes in a choice of 3 colors: clear, grey, or bronze.
The package also includes glass-breaking tool with detailed instructions and a pre-wedding consultation with the artist to integrate ritual choreography and language into the design of the ceremony.
Also suitable for vow renewal and anniversaries.
RITUAL KETUBAH
This package Includes all elements of (1) with the addition of ketubah text deeply engraved in the glass.
The ketubah text incorporates poetic language from the Jewish mystical tradition.
Also includes a scribe tool for sgraffito (scratched) signatures of the betrothed, clergy, and witnesses onto the glass surface.
DAY OF
The artist is on-site before and during ceremony, and available to either perform the glass-breaking action or to support the couple as they perform the ritual and ensure seamless integration into overall ceremony.
Hand delivery of Ritual Sculpture/Ketubah to venue.
CUSTOMIZATION
Fully customizable size and shape of glass sheet, as well as engraved ketubah text and/or graphics.